Your daily source of Internet news.
January 11th, 2013 by Kitch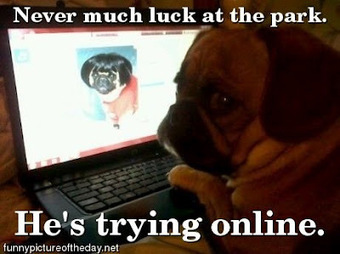 It's very easy to get lost in the internet for hours. If you're bored and you got nothing to do on a weekend, the best way to save money is to just stay at home, turn on your computer and visit the funniest websites on the internet. This is a way to release stress because as you might already know, laughter is the best medicine. Here is a list of the most entertaining, most ridiculous and funny websites in no particular order:
1. Passive Aggressive Notes – This is a whole site showing pictures of real notes written by people oozing with passive aggressive, almost awkward notes that come out so hilarious.
2. 9gag – this site is filled with comical images submitted by users . It gets 1 billion page views per month.
3. Very Demotivational – Those motivational posters you normally see at an office with black border and inspiring quotes, this site is filled with the opposite of that.
4. College Humor - Has videos, images, and articles all submitted by users. Majority of which are "college" humor and can turn green.